About the Chujo Karate Association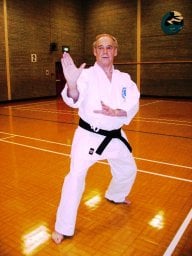 CHUJO KARATE ASSOCIATION was founded in 1984 under the instruction of Sensei Dan Redmond SHICHIDAN It is the intention of the CKA to promote traditional Wado Ryu Karate in its purest form and the Association prides itself in setting high standards of instruction as a means of developing good quality karate ka.
Although Wado Ryu karate is our base art we are also open minded about taking part in regular cross training. This training involves separate classes in grappling techniques and realistic practice drills for self defence situations.
The Chujo Karate Association has three affiliated clubs for all ages and skill levels.